BAR CODE BINGO ® players can win free
products, gift cards or up to $5000.

BAR CODE BINGO ® is a new FREE location
based consumer promotion that will help
build more sales for participating
manufacturers' products. No purchase
required to play or win.

BAR CODE BINGO ® can increase traffic,
sales and profits for participating retailers.

BAR CODE BINGO ® requires no change in
the manufacturers' package, label or bar code.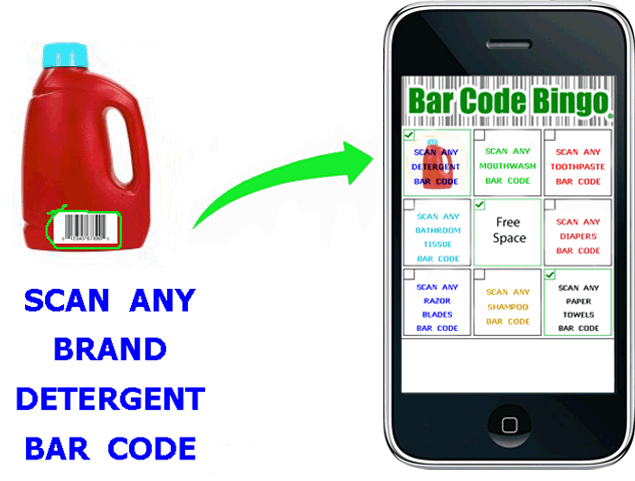 For more information about Bar Code Bingo ®,
please fill in the required * fields and submit your request.
Privacy Policy: The information you provide will only be used by Creative Marketing Associates, Inc. to reply to your request regarding BAR CODE BINGO ®.
BAR CODE BINGO

www.BarCodeBingo.com
Bar Code Bingo ® is a Registered Trademark of
Creative Marketing Associates, Inc. All Rights Reserved
© 2004-2020 Creative Marketing Associates, Inc.
4741 Central Street. - Suite 300
Kansas City, Missouri 64112 USA
Tel: 816-474-1400
Fax: 816-931-3000

Contact: Maynard@BarCodeBingo.com